For over 35 years
Sterilization Cases for Screws, Implants, Plates, & Surgical Instruments
Jewel Precision has produced industry-leading sterilization cases for over 35 years. Our many years of custom manufacturing experience have given us an edge for developing distinctive systems that rise above the competition. As a Good Manufacturing Practice (GMP)-compliant and Food and Drug Administration (FDA)-registered company, we create unique and innovative solutions that medical facilities can trust to protect all of their most valuable implants, plates, screws and surgical instruments.
Our surgical instrument cases are known for safeguarding important equipment against the dangers of sterilization, shipping and handling. Our specialized system development approach allows us to create visually appealing cases that enhance product marketability for our clients while maximizing steam ventilation for faster autoclave cycles.
Contact Us Today
Our Process
Manufacturing Quality Sterilization Container Systems Since 1984
DISCOVERY
We'll begin by discussing your specifications regarding surgical instrument cases for your company during an initial consultation.
DESIGN
Next we'll begin designing your surgical sterilization tray or case. We draft every design with careful attention to detail to ensure that your container system meets your expectations.
MANUFACTURING
After we finalize your custom design, we'll begin manufacturing your cases. With our innovative finishing options you can be sure that your container systems will reflect our high manufacturing standards.
DELIVERY
Once we finalize your items, we'll deliver them to your facility as quickly as possible. We always adhere to our on-time delivery standards to give our customers the best possible experience from start to finish.
Industry-Leading Quality & Design
If you work in a medical facility like a hospital or doctor's office, you understand the importance of keeping your surgical instruments and implants sterilized and protected from external factors. The key to shielding your medical tools from harsh environments is procuring surgical instrument organizing systems designed for durability and efficiency. With premier medical sterilization cases from Jewel Precision, you can do just that.
Jewel Precision has specialized in sterilization container system manufacturing since our establishment in 1984. We are the first company ever to design and build medical sterilization trays, making us established leaders in our field. When you order container systems with us, you can expect nothing less than the highest quality materials and designs. We have in-shop manufacturing capabilities that allow us to work with everything from metal to plastic to hybrid solutions. Our custom case systems embrace a combination of advanced materials, product housing features and finishes that reflect our high production standards.
Made in the usa
Medical Cases for Autoclave Sterilization
We create surgical sterilization trays and cases designed to withstand the harsh conditions of the autoclave sterilization process. We design everything from modular systems to custom cases to rigid containers, all built from some of the most durable and resilient materials available. If you're looking to protect and enhance the longevity of your medical instruments and devices, we can help.
Custom Systems
We use our advanced manufacturing capabilities to create custom sterilization cases that allow you to choose the materials, finishes, and features that best suit your application needs. We carry medical-grade raw materials that boast excellent quality and durability, including our exclusive nylon coating that is an effective alternative to plastic. We also use laser engraving and silk screen printing tools to print names, reference numbers, and graphics on custom case systems for efficient marketing.
Modular Systems
We specialize in designing modular surgical instrument organizing systems (SIOS) like trays, cases, and brackets that provide a simple solution for medical tool organization. These sturdy products come in various sizes to accommodate your storage needs. We craft them to promote optimal protection and fast sterilization times. They also feature our exclusive nylon coating to shield equipment from deterioration as well as special locating pins optimized for easy instrument reconfiguration.
Rigid Reusable Container Systems
There's no better way to organize and sterilize your medical instruments than with our rigid container systems. These dependable products are optimized for the health care community, offering a straightforward solution to instrument handling. Our rigid systems eliminate the need for sterile blue wrap and include high-quality cassettes that integrate seamlessly with our sterilization containers.
For surgical instrument organizing systems you can trust, choose Jewel Precision. We're dedicated to providing our customers with high-quality sterilization cases paired with exceptional customer services and competitive pricing.
Contact us to learn more about our solutions today!
Learn More About Us
certified by iso: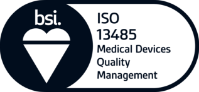 747 Howard St, San Francisco, CA 94103
February 12-16
AAOS 2024 Annual Meeting
This year the AAOS Annual Meeting will be held at the Moscone Center in San Francisco, CA.
See Event Details
Think inside the box
Our innovative Surgical Instrument Organizing System makes organizing your instruments uncomplicated