Surgical Instrument Sterilization Containers
If you work in the medical field, you know that your tools and implants require adequate storage and cleaning practices to ensure safe and efficient tool function. With surgical instrument sterilization containers, you can cultivate an ideal environment for your devices while protecting them against corrosion. When you purchase cases and instrument trays from Jewel Precision, you'll experience quality and durability that will keep your instruments safe.
At Jewel Precision, we design and manufacture industry-leading medical tool protection solutions using the highest quality materials. We're dedicated to providing our customers with exceptional products at competitive prices while delivering excellent customer service.
Our Products
You can protect your healthcare facility's most valuable medical devices and implants from even the harshest conditions with our advanced surgical instrument sterilization containers. Many years of design research and development have enabled us to create innovative sterilization container system solutions constructed from durable medical-grade materials. With our custom containers, you can enjoy the benefits of autoclave instrument sterilization without the risk of deterioration.
At Jewel Precision, we settle for nothing less than the highest degree of quality for all of our products.
Custom Surgical Instrument Cases
If you're looking for medical device containers individualized to your facility's needs, our custom surgical instrument cases are your solution. Our low-profile case systems utilize an innovative blend of materials, finishes and housing features that allow for maximum steam ventilation with fast autoclave steaming cycles. These cases are designed to withstand harsh sterilization, shipping and handling processes.
Our custom surgical cases come in several diverse design options with many high-quality characteristics, including:
Medical-grade raw materials.
Anodized aluminum or nylon coating finish.
Protective corner bumpers for stacking.
A user-friendly layout.
Laser-engraved or screen-printed modules.
Lightweight construction for maximum ventilation.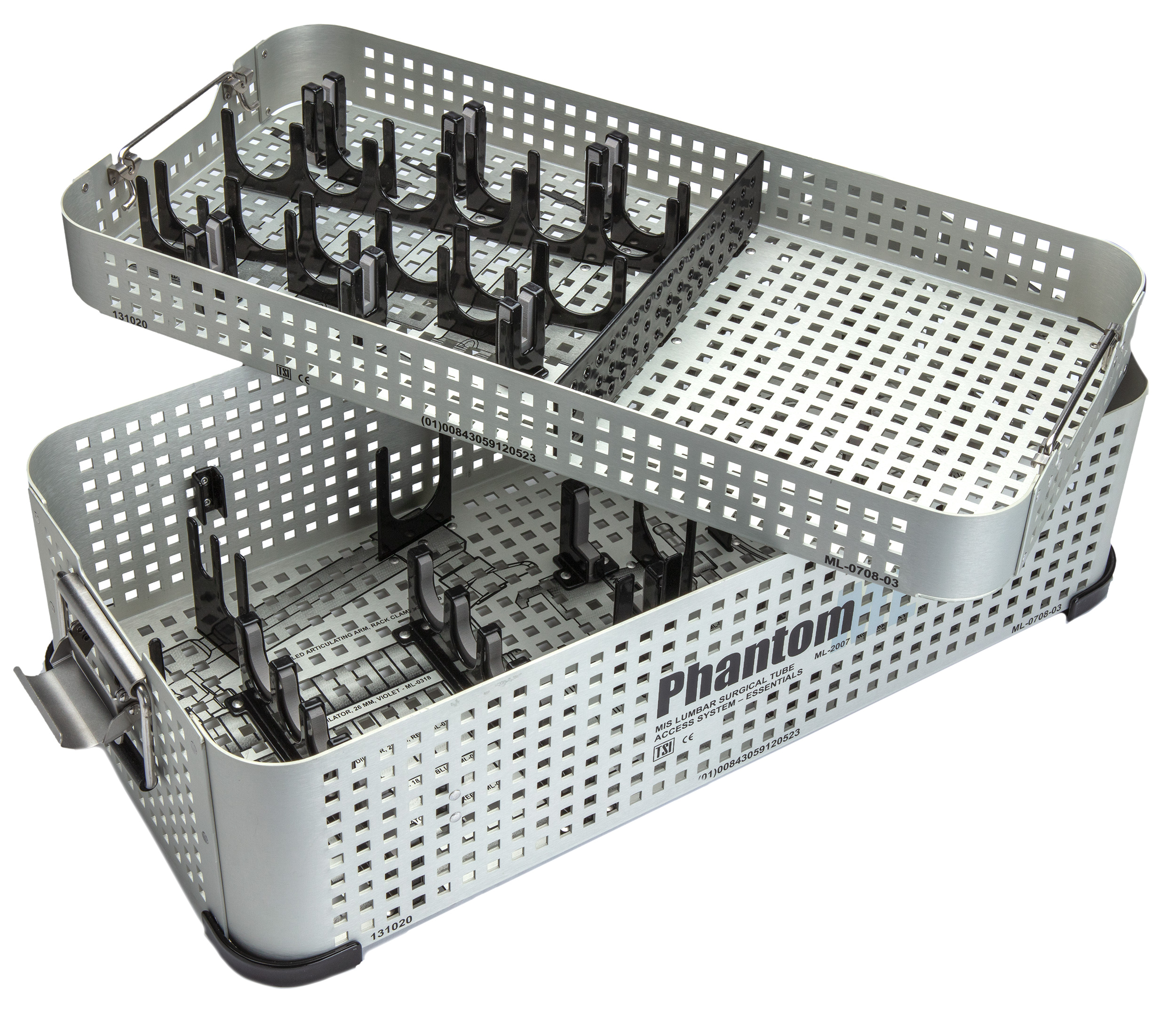 Modular Surgical Instrument Cases
Our modular surgical instrument organizing cases provide a simple, stress-free way to maintain your medical tools. Our cases, trays and brackets are available in various sizes, along with single- and bi-level system options. These products are created to accommodate your individualized storage needs and allow for optimal storage protection and fast sterilization.
Our brackets are nylon-coated for extra defense against deterioration, and they feature silicone inserts and locating pins that simplify the shipping process. You can also customize your modular cases with silk-screened logos to distinguish your brand.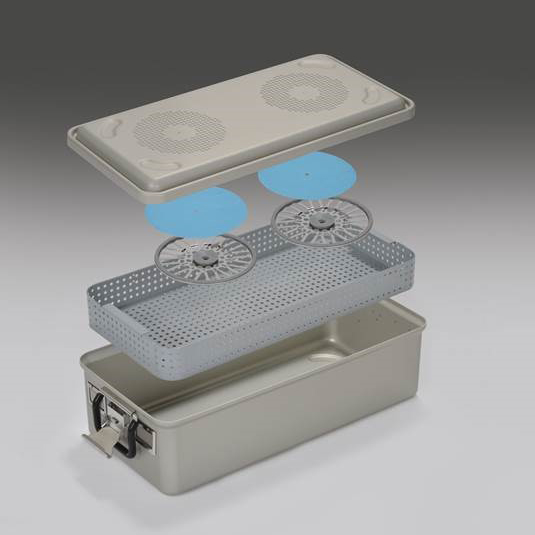 Rigid Reusable Sterilization Containers
We carry dependable containers designed to give health care workers a simple solution for surgical instrument processing, transportation and storage. Our rigid reusable sterilization containers are built to eliminate the need for sterile blue wrap, subsequently reducing waste. These systems utilize powerful filters to enable sterilization and include high-quality cassettes that integrate effortlessly with our containers.
Rigid reusable containers by Jewel Precision offer an excellent alternative to blue wrap, with these exclusive advantages:
More cost-efficiency
Less waste
Longer-lasting solutions
Time savings
Better instrument protection
Easy storage
Safer transportation
Purchase Surgical Instrument Cases and Sterilization Containers Today
If you're looking for high-quality surgical sterilization containers that set the standard for quality and efficiency, Jewel Precision has the solution. As an industry leader in our field since 1984, you can trust us with all your medical instrument containment and protection needs.
Contact Us Today
Learn more about our products.