Medical Instrument Case Manufacturers
Choosing a reliable medical instrument case manufacturer is of optimal importance for medical facilities. With so many valuable tools in your hospital or surgery center, it's vital that you have the right containers to store and protect them. Your manufacturer is the liaison between you and the solutions you need to keep your equipment safe.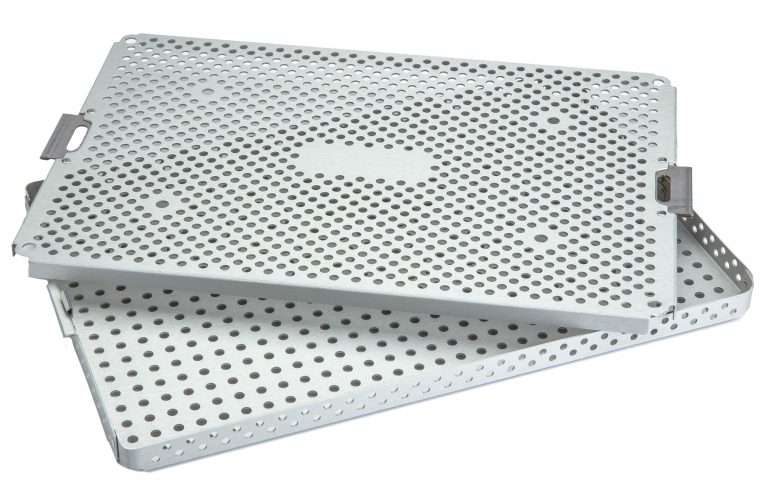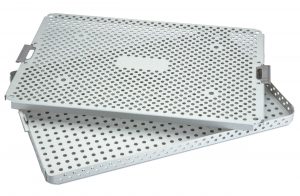 At Jewel Precision, we strive to be your go-to industrial instrument case manufacturer. We've provided the medical industry with custom medical shipping cases that set the standard for strength and efficiency since our establishment in 1984, making us a company you can trust.
Our Capabilities
We've spent over 35 years building our business, expanding our facility and enhancing our machining competencies to create the best custom medical equipment shipping cases on the market. From our advanced factory to our extensive list of manufacturing options, our capabilities are unmatched by other companies in our field.
When you choose Jewel Precision to design custom medical shipping cases for your facility, you'll experience all the benefits of our seasoned company.
Factory
Our founder, Ignazio Graziano, established Jewel Precision in a small, 3,000 square foot facility with three machines. Today, our facility has over 60,000 square feet of floor space and a wide assortment of advanced equipment optimized to accomplish any manufacturing task.
We do all of our design and construction work in-house, utilizing our state-of-the-art production space to ensure the highest degree of quality with every case we make.
Employees
Jewel Precision has been a family-owned and -operated business since 1984 and is now in its second generation. Our founder has passed down decades of knowledge to his employees, giving them the tools they need to complete every manufacturing job with accuracy and finesse.
Our large network of employees understands the meaning of quality and efficiency. Our talented designers and technicians have the experience, skills and know-how necessary to create the most masterful container solutions on the market.
Manufacturing
We have an extensive assortment of innovative machining capabilities that allow us to manufacture our custom cases to tight tolerances while upholding our high quality and precision standards. Our equipment also allows us to create branded materials for our customers, printing logos and graphics on any case or tray to enhance visibility.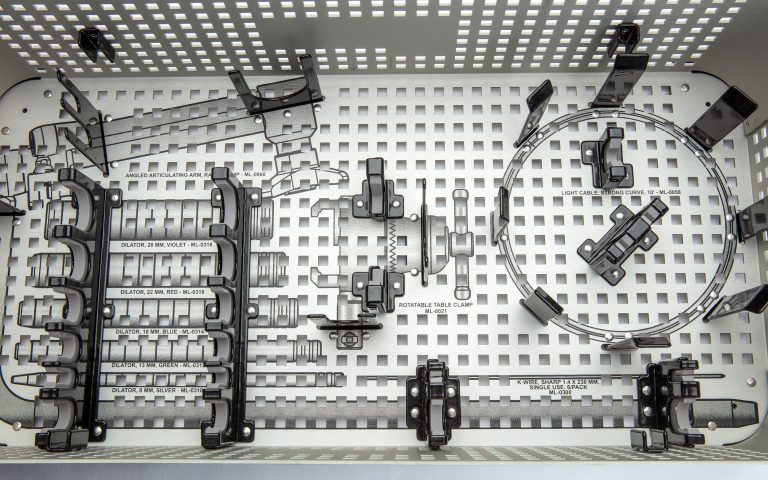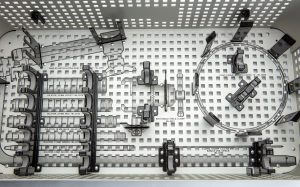 Our machining options and proficiencies include:
Cutting and punching.
Bending.
Sanding.
Deburring.
Blasting.
Tumbling.
Nylon coating.
Water jet.
Machining.
Pins lathe.
Riveting.
Handle forming.
Laser marking.
Silk-screening.
Thermoforming.
Anodizing.
Sublimation.
Quality Assurance
Quality and control are of the utmost importance to our staff. That's why Jewel Precision adheres to the strictest quality assurance standards.
Our facility is compliant with Good Manufacturing Practices (GMP) and registered with the Food and Drug Administration (FDA). We are also an ISO 9001:2008-certified organization, further confirming our dedication to quality and safety.
Purchase Custom Medical Equipment Shipping Cases at Jewel Precision Today
If you're looking for an industrial instrument case manufacturer with endless facility and machining capabilities, Jewel Precision is your solution. We've provided our customers with high-quality products at competitive prices while delivering excellent customer service since 1984.
Contact us to learn more about our custom medical shipping containers today!