Autoclave Sterilization Cases and Trays
Every medical facility employee understands that sterilization is necessary for keeping surgical equipment clean and free of microbial life. If medical tools are not adequately disinfected, harmful bacteria could transfer from patient to patient, resulting in the spread of illness. That's why it's vital to sanitize your equipment using containers that are compatible with autoclave sterilization.
At Jewel Precision, we create high-quality autoclave sterilization cases and trays that keep surgical tools organized and secure under the harsh impact of autoclaves. We've spent over 35 years constructing protective container systems for medial equipment, using nothing less than the best materials and designs.
Our Autoclave Case-Making Process
We understand the importance of autoclave sterilization for your surgical instruments. That's why we design durable, efficient autoclave sterilization cases built to endure harsh conditions without experiencing deterioration.
We strive to give our customers the best possible products and services through our specialized case-making process. When you order sterilization cases and trays from Jewel Precision, you can expect the process to be smooth, simple and efficient. Our case production methods involve four easy steps, where we will work with you directly from beginning to end.
Discover
We know that every customer is different and has unique requirements for their instruments and implants. We strive to discover the solution to your needs through our initial consultation, where we'll discuss your expectations for the project.
All you have to do is submit an inquiry, and one of our staff members will be in touch with you to organize a meeting. During this conference, we'll discuss your product specifications, custom branding options and other essential details.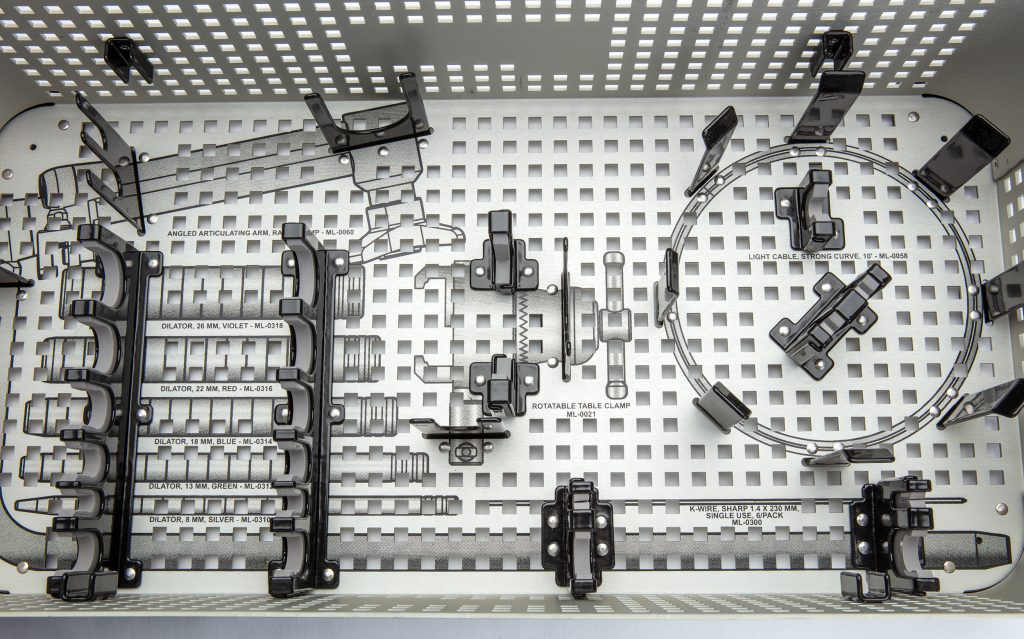 Design
After we develop a full understanding of your container needs, we'll begin creating your custom design. We'll use the criteria we discussed during our meeting paired with our professional knowledge to design the best autoclave sterilization case for you. Our team is focused on drafting every system with careful attention to detail to ensure that your final product will be functional and efficient.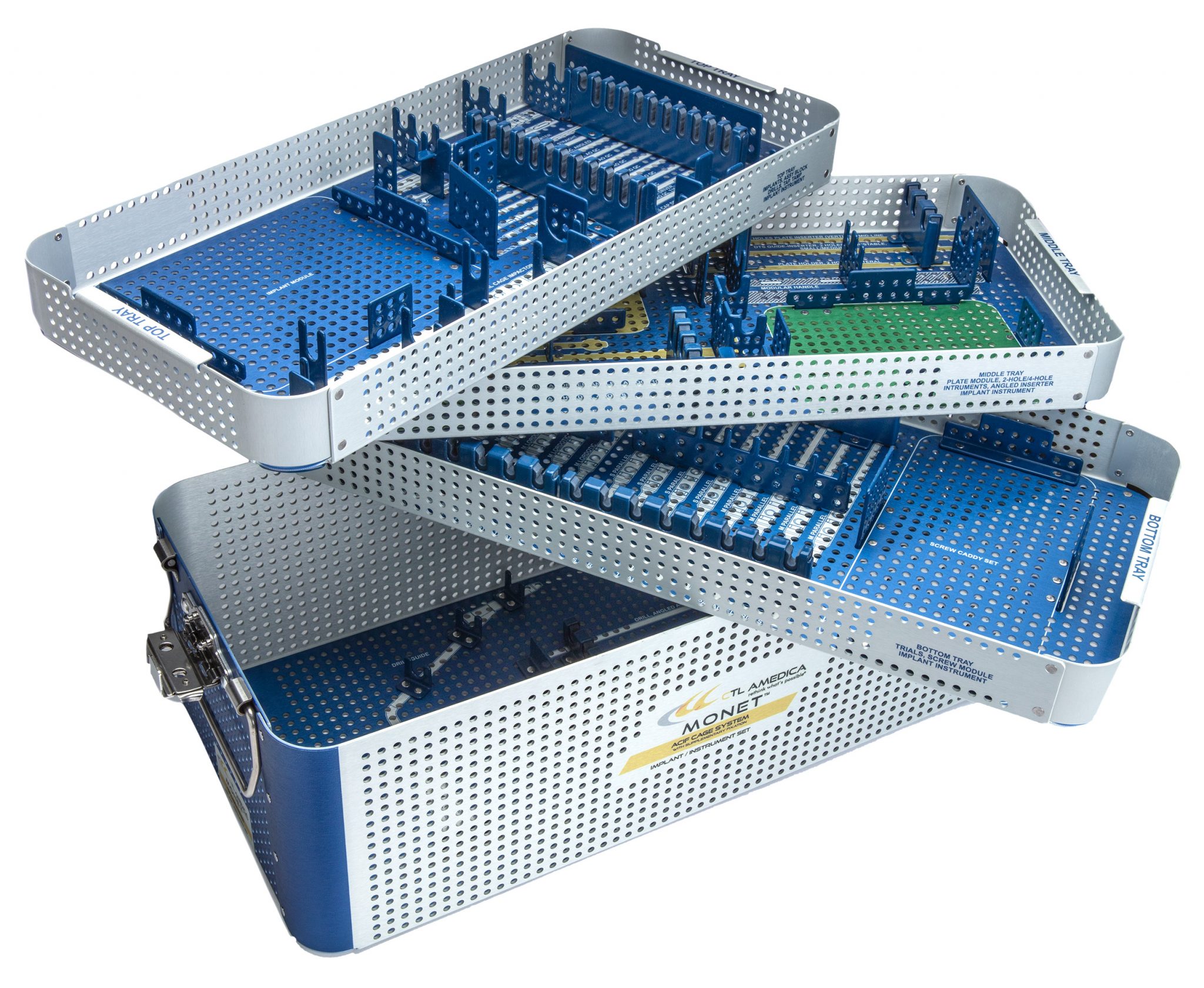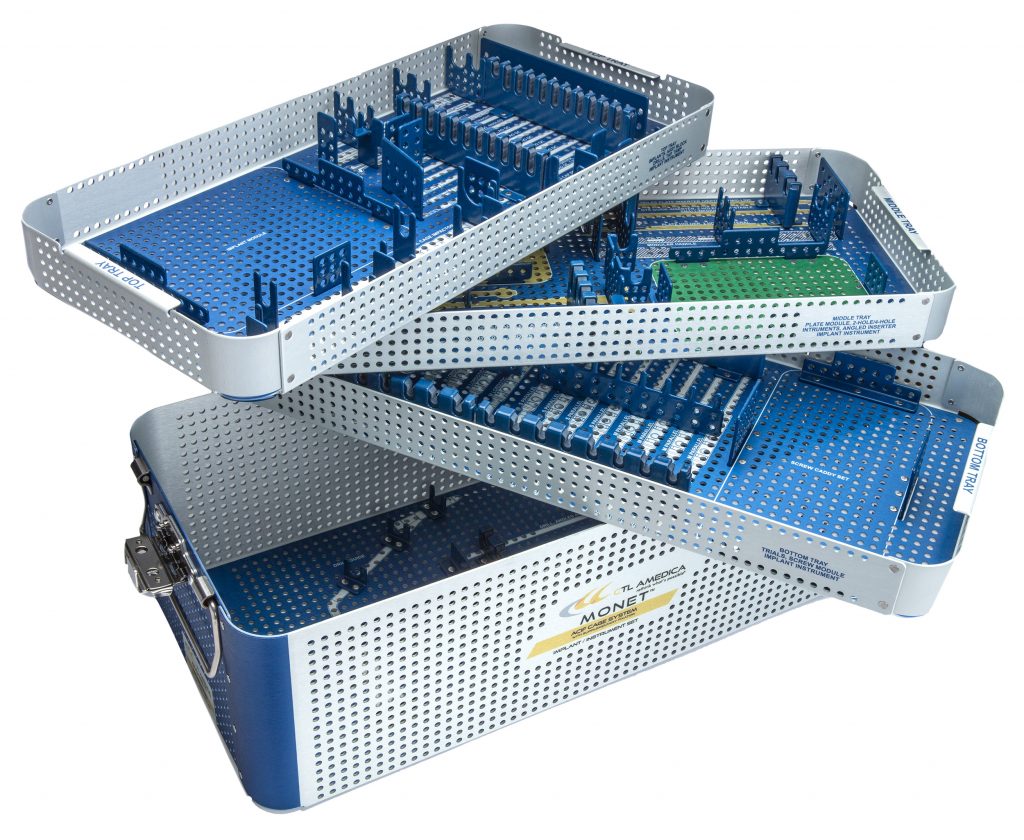 Manufacture
Next, we'll use our large facility and highly trained team of experts to begin building your custom products. Our in-house manufacturing staff is dedicated to constructing cases using the most durable materials and innovative finishing options while supporting your vision.
We'll begin by creating a series of prototypes before perfecting and finalizing your sterilization trays to ensure the highest quality. No matter what, you can expect your final product to reflect our high manufacturing standards.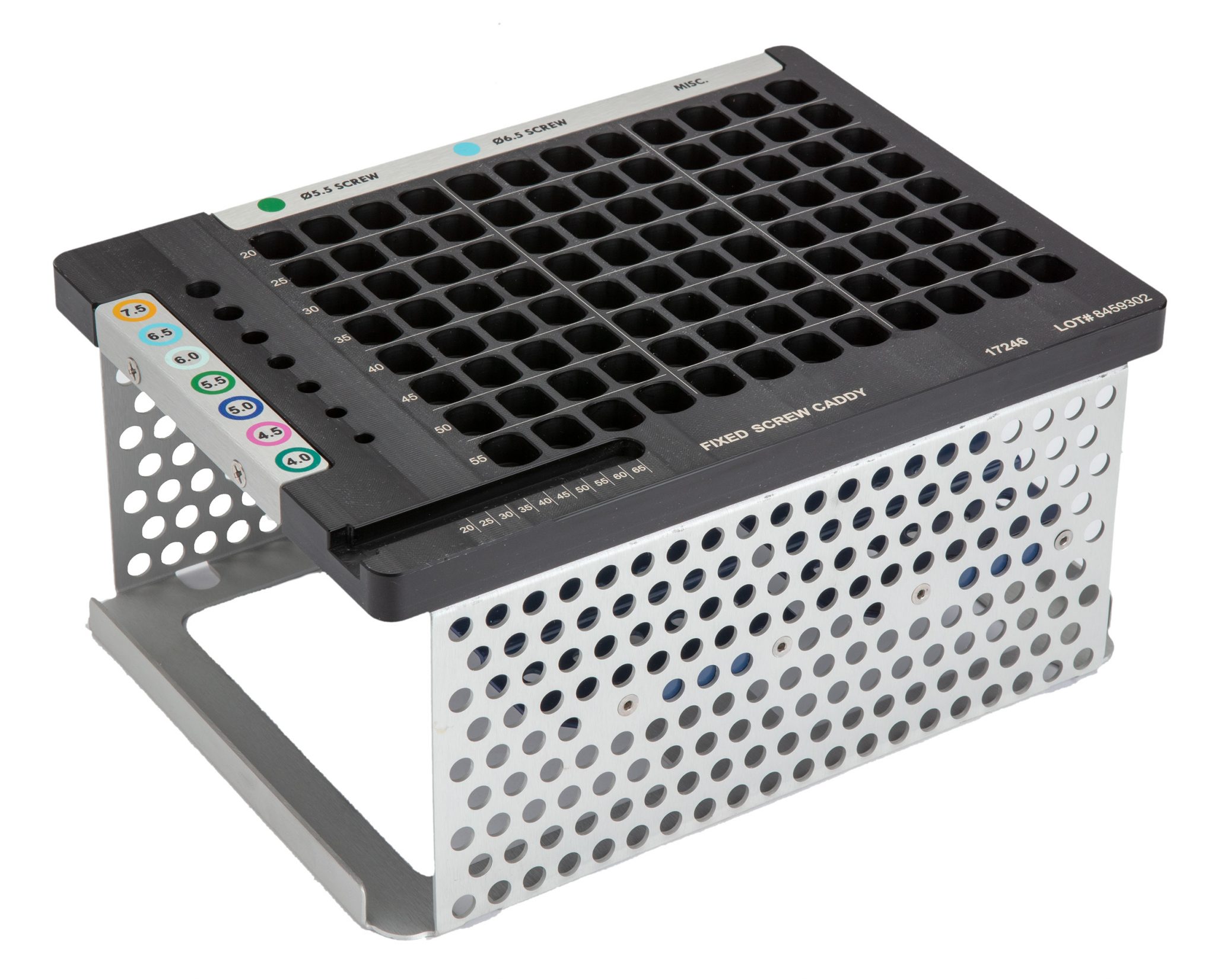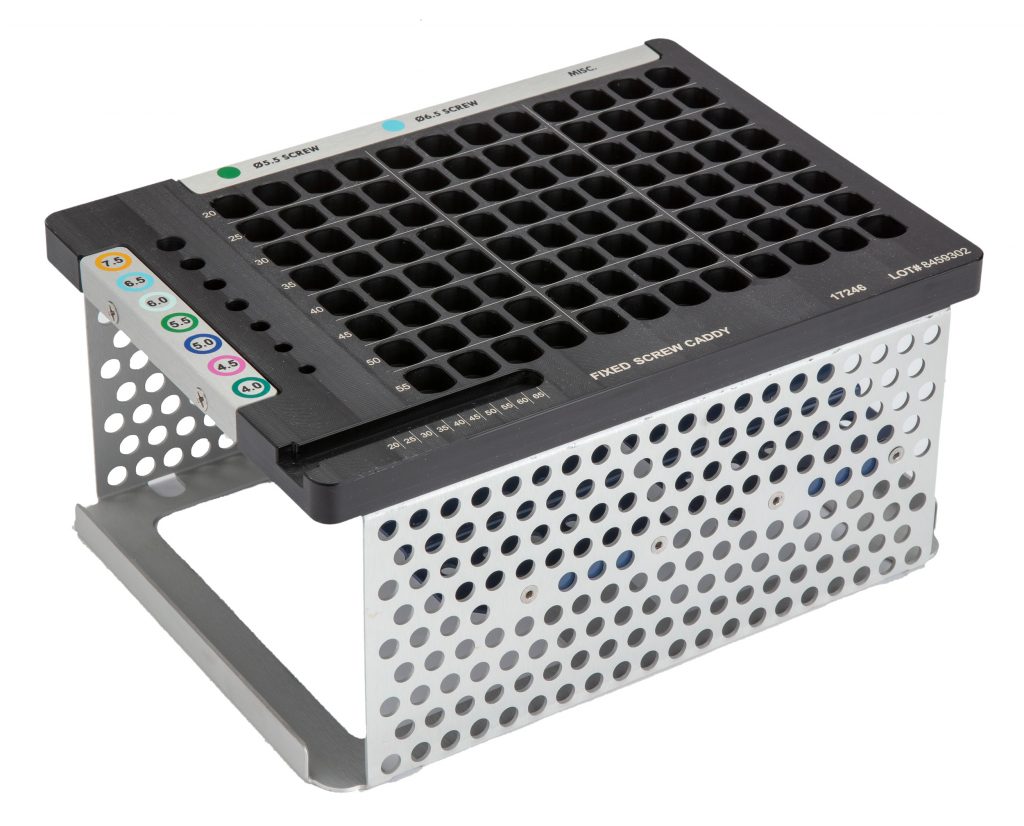 Deliver
When you order from Jewel Precision, your products will be delivered on time every time. We enforce quick response times and accurate delivery so you can begin utilizing your autoclave sterilization cases and trays as quickly as possible.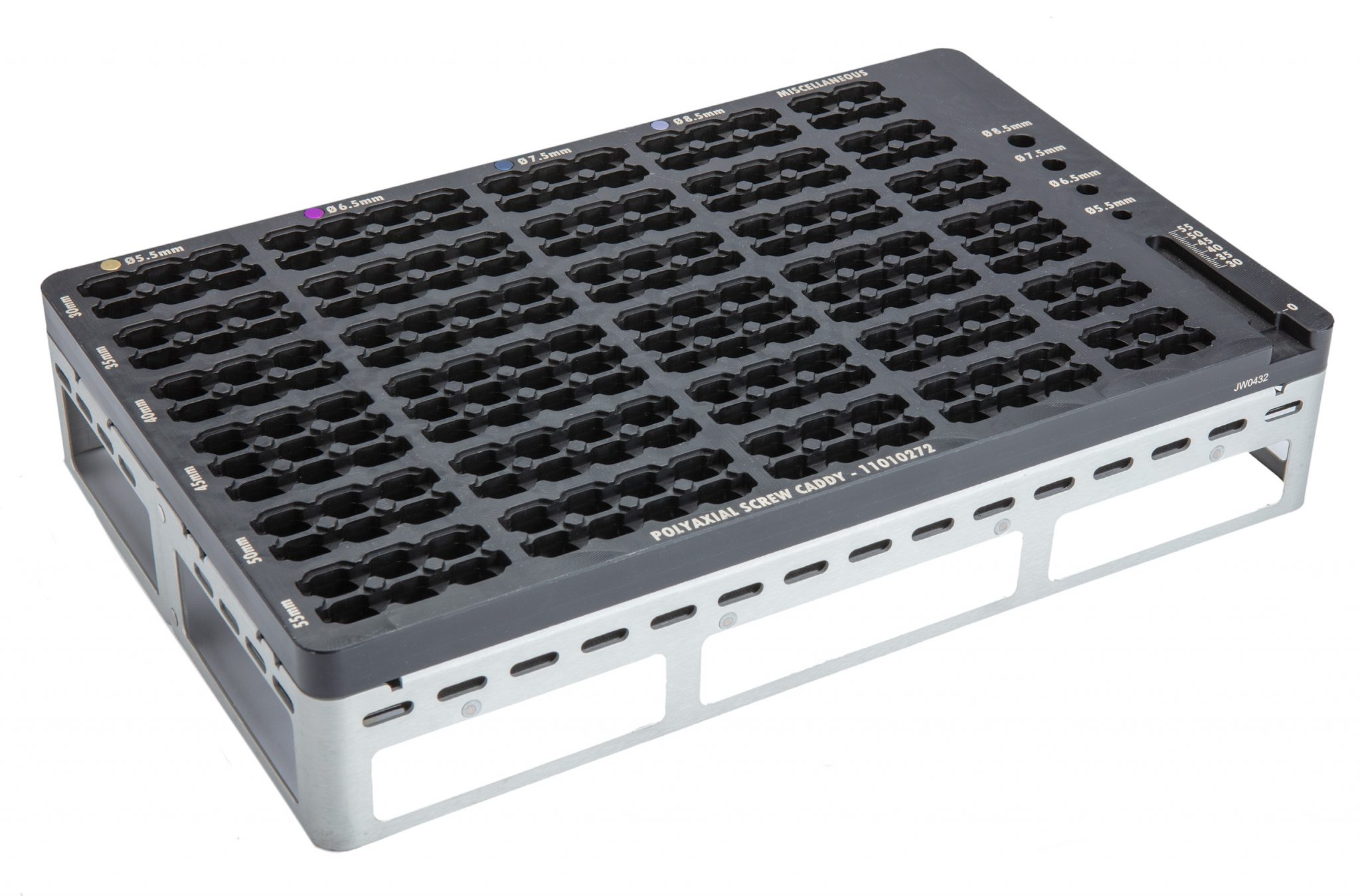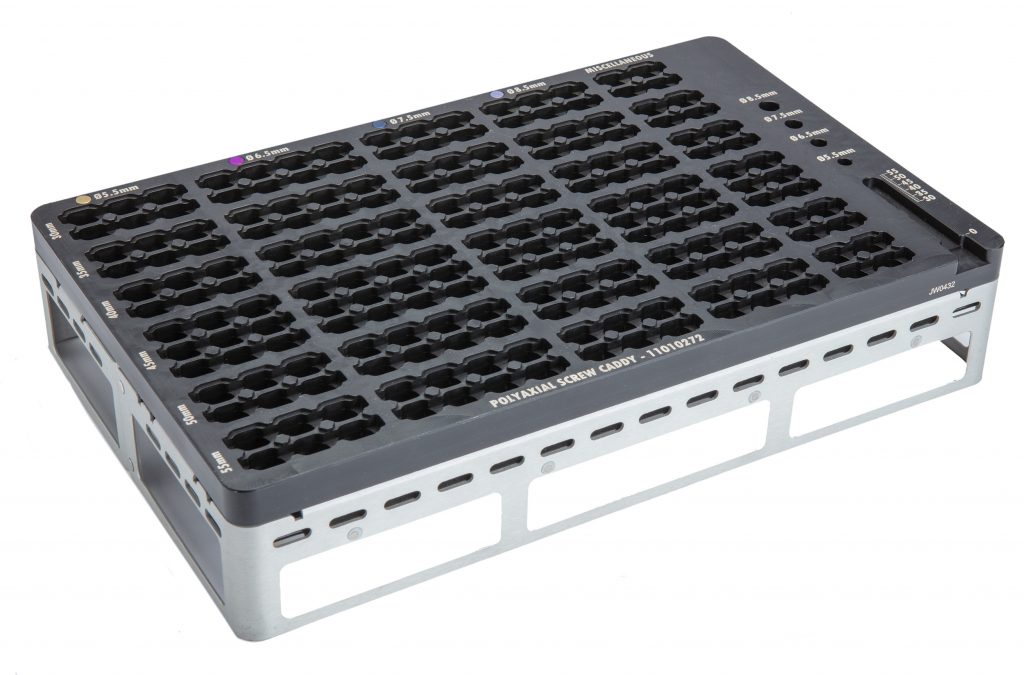 Our Cases and the Autoclave Sterilization Process
Through autoclave sterilization, an autoclave delivers pressurized steam at gradually increasing temperatures to medical equipment, typically at around 250-degrees Fahrenheit. The autoclave steams the tools for about 15 to 20 minutes to kill any bacteria, spores or other present microorganisms.
Our autoclave-tested surgical instrument containers are your solution for durable and efficient autoclave sterilization. At Jewel Precision, we make our dependable cases and trays with durable materials and innovative design elements created to withstand the high-pressure environments created during the autoclave sterilization process. We've performed rigorous testing on our cases to prove their reliability and longevity, discovering that they sustained no perceivable damage after even seven years of continuous use.
Caddies
No one builds strong, dependable caddies like we do. Our specialized cases are designed to store and protect medical tools with ease while meeting autoclave sterilization needs. These cases and trays are made of tough materials, like aluminum, and designed with tight tolerances to securely hold small instruments like screws and implants into place.
We carry three types of autoclave-enabled caddies, including:
SIOS System Demonstration
When you receive your surgical instrument organization system (SIOS), you'll begin setup by selecting a properly sized bracket. To do this, place your tools over the silicone slot size image to discover the bracket that best serves your needs. Be sure to use two brackets per instrument to ensure the tightest and most secure hold. Continue this process until you've placed all of your equipment in the autoclave-safe case.
Purchase Autoclave Sterilization Cases at Jewel Precision Today
For high-quality autoclave sterilization trays, choose Jewel Precision. We're lead manufacturers and suppliers of sterile instrument cases and have given our customers custom products they can trust since 1984.
Contact Us Today
Learn more about our sterile tool containers