Custom Sterilization Cases for Medical Equipment
Medical practices everywhere rely on sterilization cases for their operations, from hospitals to dental practices to veterinary clinics. Sturdy, efficient sterilization containers are a vital first step in creating a healthy environment for patients and staff. These cases are essential for transport, storage and protection during autoclaving.
When it comes to storing and sterilizing your medical equipment, it's vital that your cases maintain a stable environment to keep your devices safe and secure. For the best results, consider purchasing custom orthopedic sterilization cases to accommodate your needs. With high-quality cases individualized to your facility's specifications, you can trust that your surgical tools are organized and protected.
At Jewel Precision, we create and build custom sterilization cases for medical equipment that health care workers can trust. We've spent decades perfecting our industry-leading product designs, implementing the sturdiest materials and most innovative features available. We are your one-stop shop for all your medical containment needs.
Protection Features
Our customizable case systems do more than just store your medical tools. Our products comprise a user-friendly layout that aids in workflow. The design also includes protective corner bumpers that allow you to stack your instruments and protect them in case of accidental drops. These versatile containers can endure the clunkiness of shipping and handling to ensure that your equipment does not experience damage at any point.
Our custom cases and instrument sterilization trays are also built to withstand the harshness of the sterilization process, allowing you to reap the benefits of proper equipment sterilization without the risk of container corrosion. These low-profile case systems promote maximum steam ventilation with fast autoclave cycle times for your convenience.
High-Quality Materials
As an ISO 13485:2016-certified organization, we always adhere to strict quality assurance standards. All of our custom systems comprise the most durable and lasting materials, finishes and storage features. We use medical-grade materials, such as aluminum, polyphenylsulfone and heat-stabilized polypropylene to ensure extra system protection. We also offer a varied color selection of finishing options, including anodized aluminum and our exclusive nylon coating.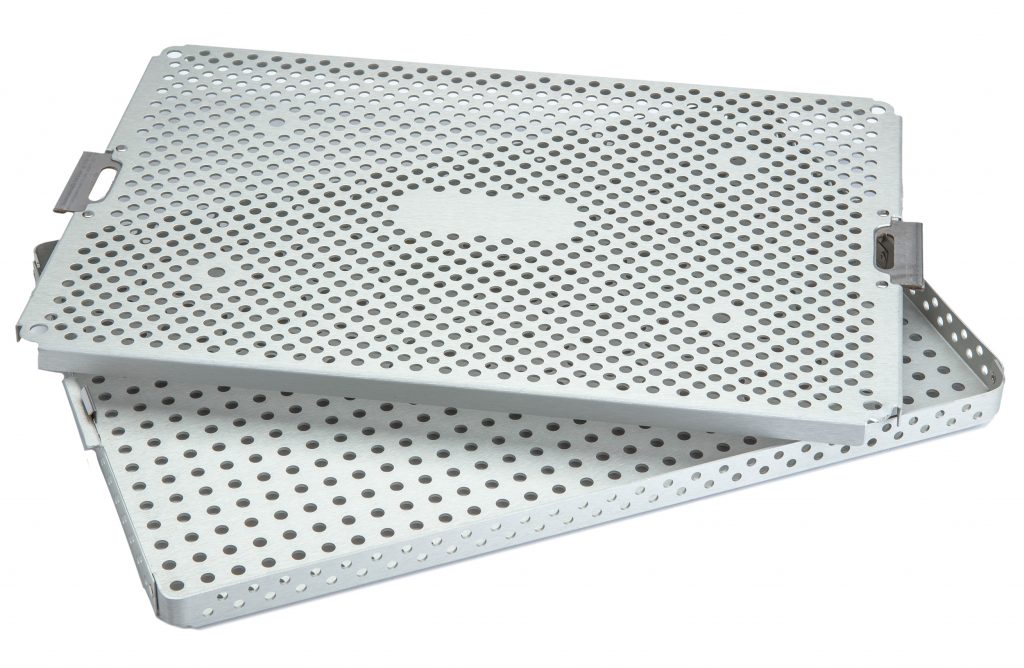 Exclusive Nylon Coating
Jewel Precision's USP Class VI nylon coating acts as a reliable alternative to stainless steel and plastic thermoformed systems. This exclusive nylon polymer coating emulates a similar finish to plastic when applied over aluminum — without the common problems that come with standard plastics, such as water retention and material fragility.
After performing extensive tests on our advanced coating, we proved that it could withstand at least seven years of continuous sterilization in a 270-degree steam autoclave without showing signs of deterioration. That means you can sufficiently sterilize your medical instruments without damaging your case over time.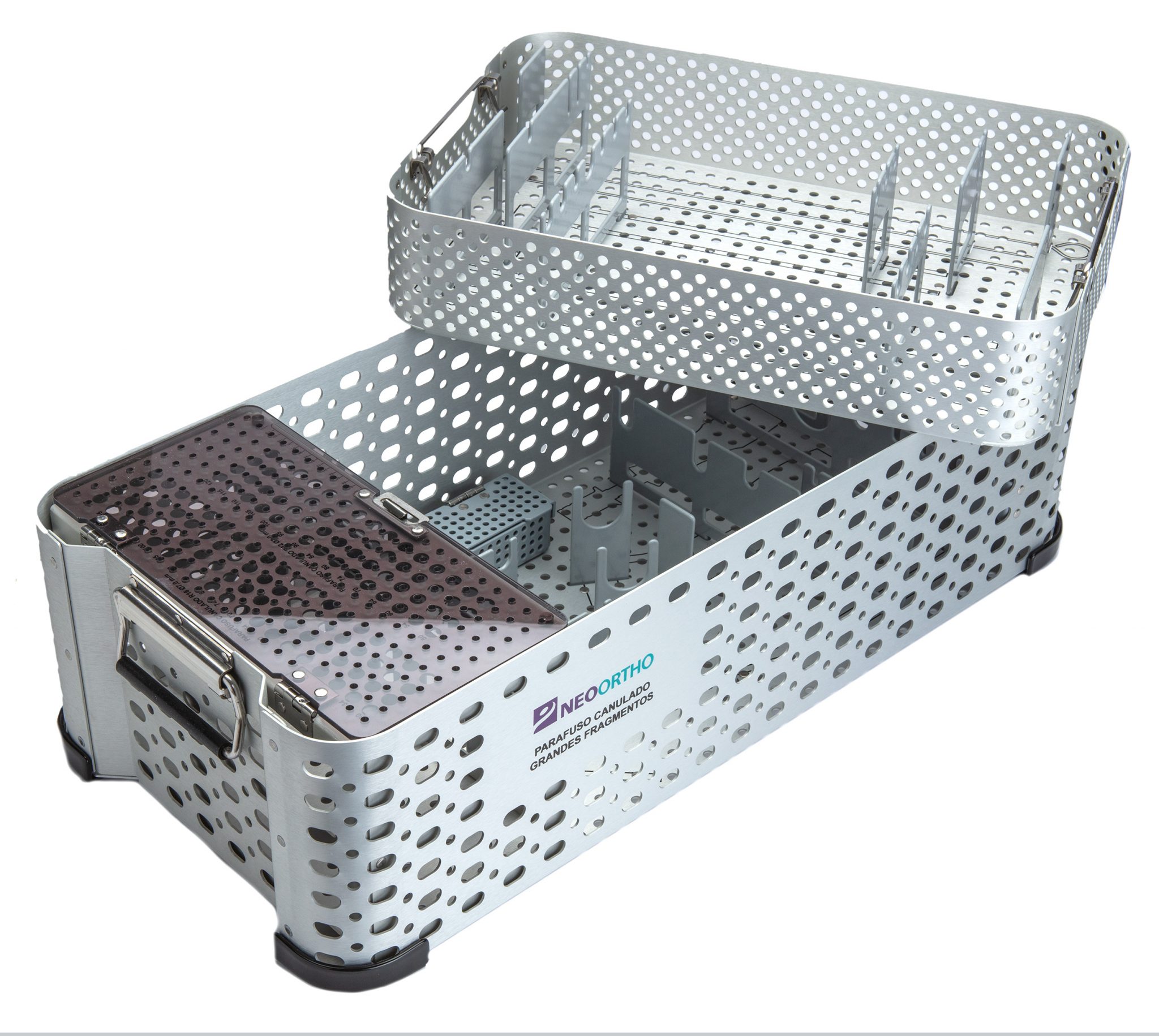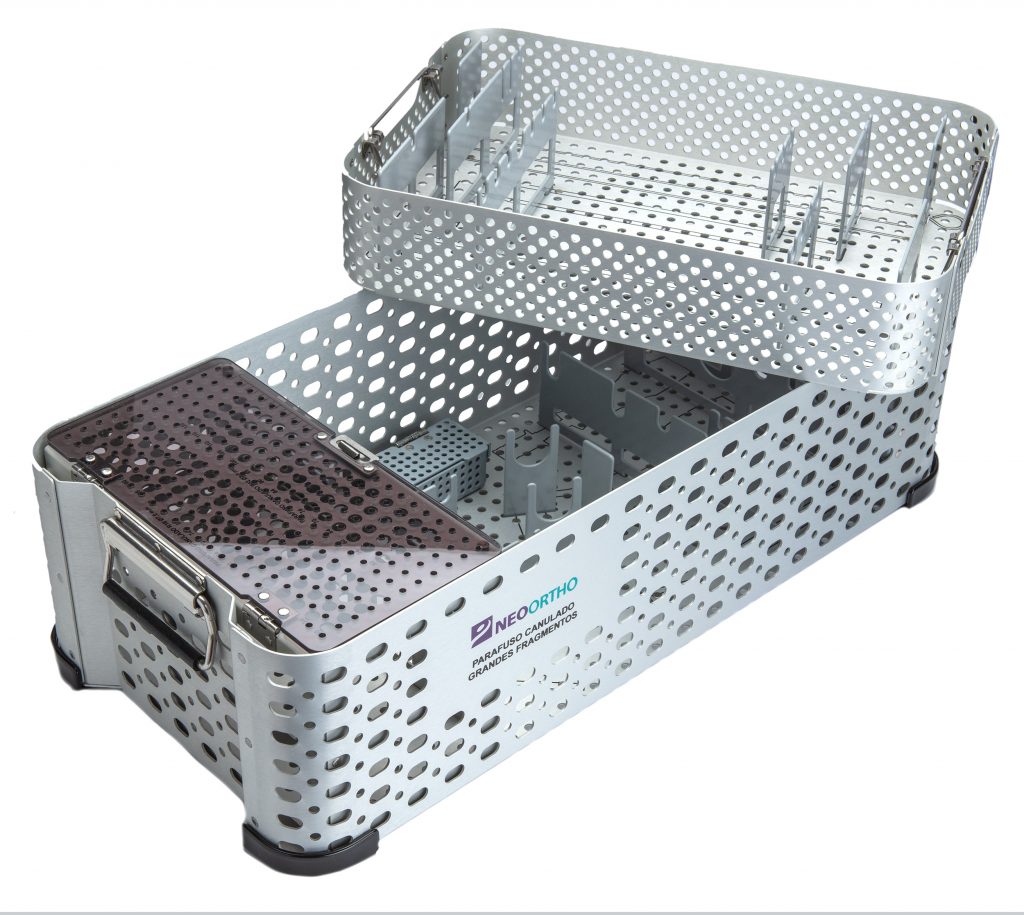 Detailed Modules
We developed our module solutions as a response to the complexity of storing small, delicate medical instruments and components. Our thermoforming capabilities allow us to create detailed modules designed to securely hold pieces liike screws, plates and implants to the tightest tolerances, even during the instrument sterilization process.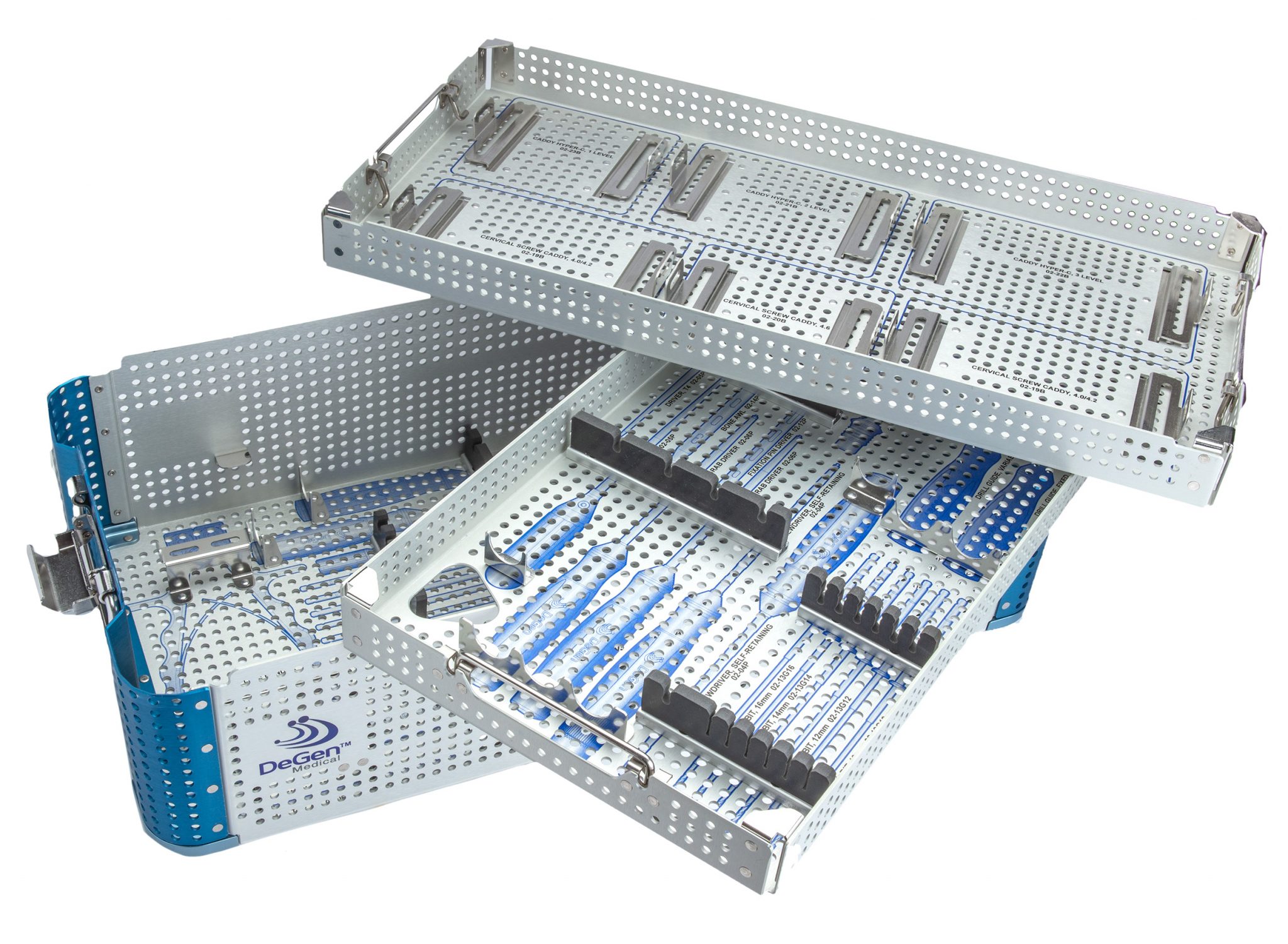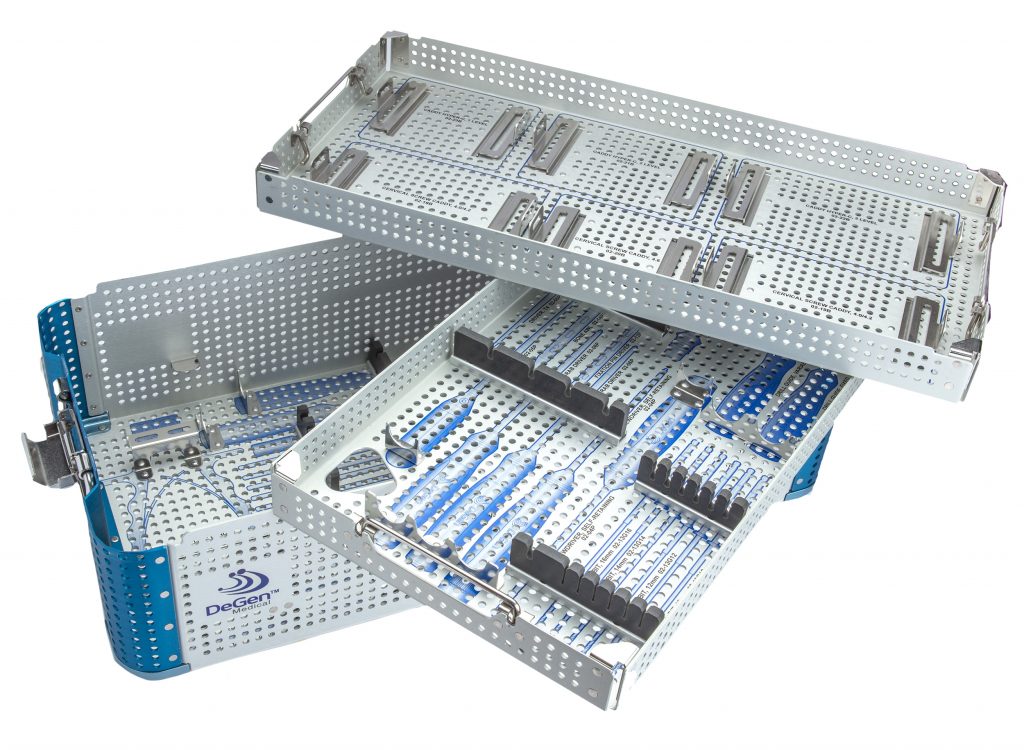 Marketability
At Jewel Precision, we strive to create products that are as visually appealing as they are durable. Our laser engraving and silkscreen capabilities allow us to print names, logos, graphics and reference numbers on your custom sterilization cases to create visibility for your brand. These design features can help you successfully market your system and also aid in repacking.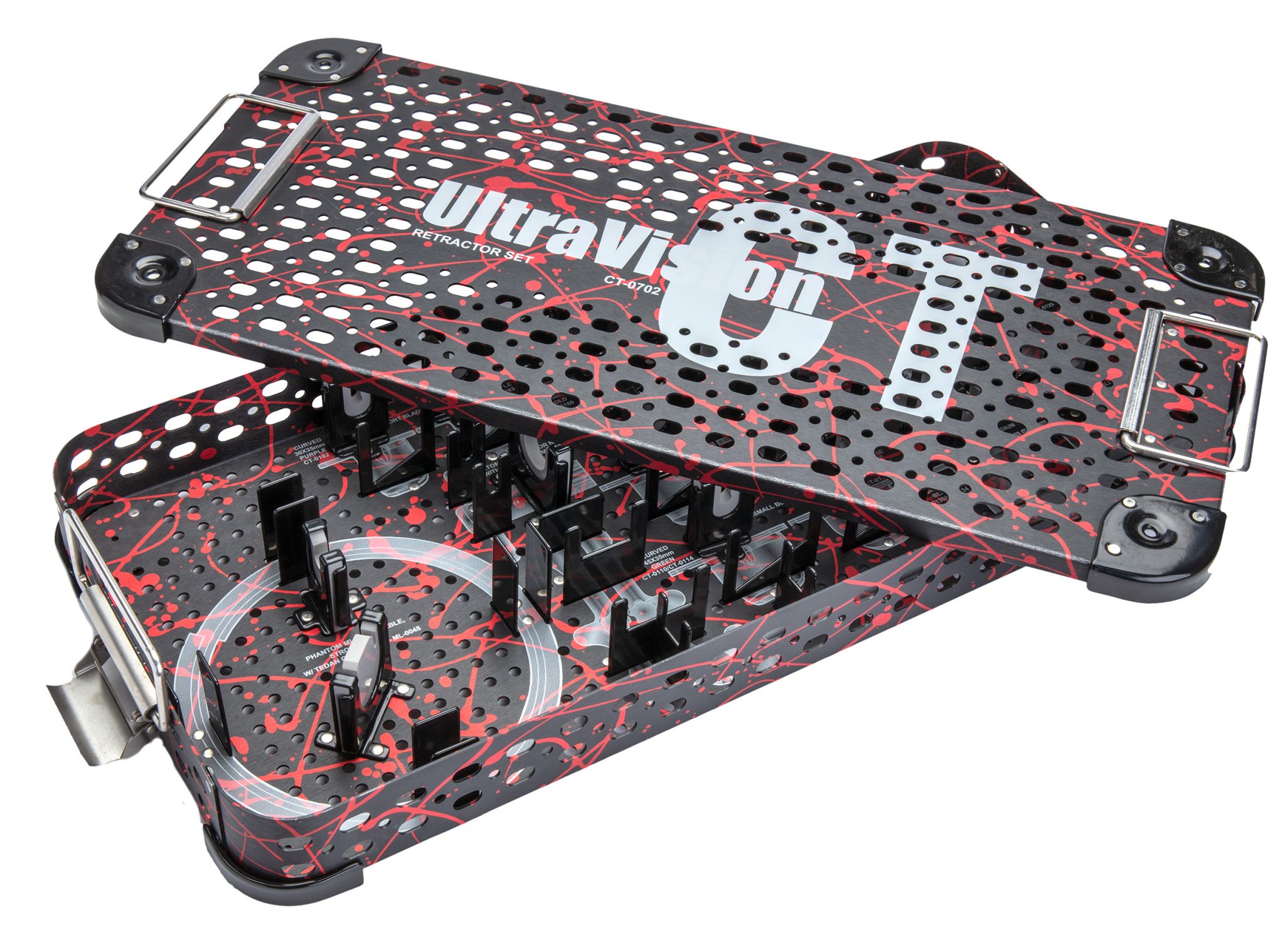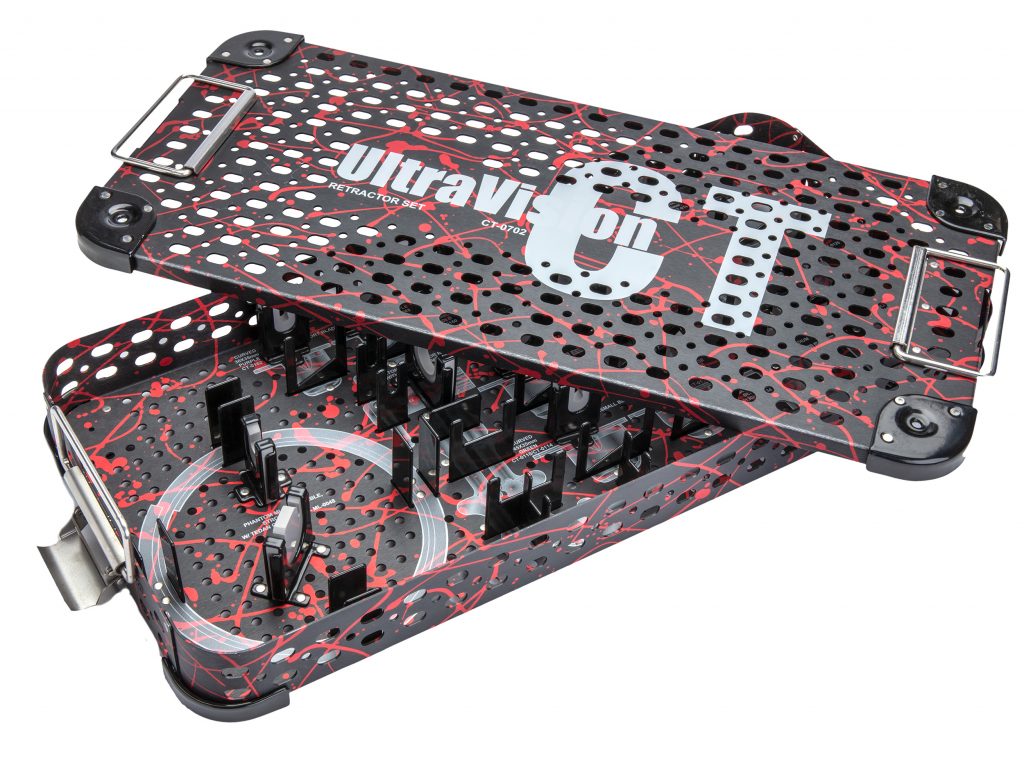 Why Choose Jewel Precision for Custom Sterilization Case Systems?
We have been a leader in sterilization solutions since our establishment in 1984. Jewel Precision was the first company to create and manufacture sterilization instrument trays for the medical industry, and we're still going strong over 35 years later.
Our company upholds the highest standards for quality and design that are unmatched by other organizations. As a one-stop shop for all your medical case and tray needs, we offer many exclusive benefits to our customers, including:
Customization capabilities.
Autoclave-compatible products.
Competitive prices.
Exceptional customer service.
Low development fees.
Our facility is registered with the Food and Drug Administration (FDA) and is Good Manufacturing Practice (GMP)-compliant, making us a company you can trust.
The Benefits of Autoclave Sterilization
Autoclave sterilization is a preferred solution among today's medical professionals. Autoclaves deliver effective steam sterilization for medical instruments like forceps, scalpels and other hand tools, including glass devices. These sterilizers kill bacteria, viruses and harmful microorganisms on the instruments, making them safe for their next use.
Various medical facilities rely on autoclaving for instrument cleaning and sterilization, from clinics and veterinary practices to hospital wards and emergency rooms. Medical professionals prefer autoclaving because it is efficient, economical and eco-friendly. Autoclaving also doesn't involve harsh reagents that can pose health risks, like some chemicals required for other sterilization methods.
Autoclave chambers come in various sizes and configurations ideal for different medical applications and instrument types. Autoclaving is a sustainable sterilization solution. It allows instruments to be cleaned and safely used multiple times, eliminating the frequent waste that comes with using disposable tools.
Buying Aluminum Sterilization Trays From Jewel Precision
When you purchase custom sterilization systems from Jewel Precision, you can expect superior designs built with premium-grade materials. We leverage advanced in-house manufacturing capabilities, working with everything from plastic and metal to hybrid solutions. Our tailor-made cases are available in a range of configurations and finishes for enhanced protection.
Our specialized design approach allows us to develop custom containers that maximize steam ventilation for faster autoclave cycle times. We manufacture innovative autoclavable solutions that medical practices can trust.
Order Your Custom Orthopedic Sterilization Cases at Jewel Precision Today
For custom medical sterilization trays you can't get anywhere else, choose Jewel Precision. Our dependable sterilization containers are optimized to provide the highest level of protection for your surgical instruments with durable materials and innovative design features. We're proud to have served the medical industry with high-quality products for over 35 years and counting.
If you want to learn more about our custom solutions, we can help. Call 973-857-5545 or contact us online to request pricing or additional information.
Contact Us Today
Learn more about our products.