Sterilization Case Manufacturers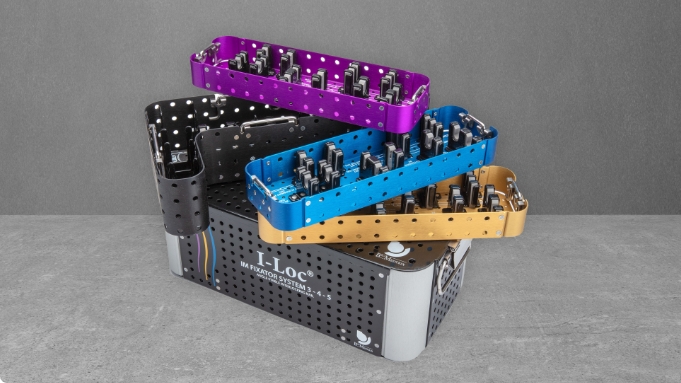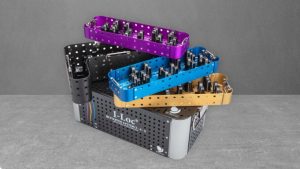 When it comes to purchasing medical cases and trays for your surgical instruments, it's vital that you choose a provider that values quality and durability. With a trustworthy sterilization case manufacturer on your side, you can make sure your medical facility receives reliable, efficient products that get the job done right every time. At Jewel Precision, we aim to be your go-to manufacturer.
We understand the importance of a high-quality sterilization case. That's why we've spent decades designing and producing surgical instrument containers optimized for efficient storage and safe sterilization.
We're dedicated to providing our customers with dependable products coupled with excellent customer service.
Our History
Our company's creation began with the ambitions of our founder, Ignazio Graziano. Born in Sicily, Graziano immigrated to the United States in 1969 and secured a job at a machine shop specializing in product manufacturing for the medical industry.
During his time at the facility, Graziano developed an acute understanding of and passion for the orthopedics industry, which motivated him to begin contriving a better, more efficient means of surgical instrument handling. In 1984, he achieved this goal by establishing Jewel Precision, settling down in a 3,000 square foot facility with three manufacturing machines.
Who We Are Today
We've taken major strides in sterilization case manufacturing in the years since our formation. As the first company to design and construct medical tool sterilization trays, we are considered an industry leader in container system manufacturing. To this day, we still maintain our founding principles of quality and design, which are unrivaled by any other company.
Over the years, Graziano's 3,000 square foot facility has grown into a large establishment with over 60,000 square feet of floor space. However, Jewel Precision still remains a private and independent company today, maintaining small business values paired with big business production for the best results.
As a second-generation family-owned and -operated company, we are proud to continue serving the medical industry over three decades later. We've created over 500,000 medical tool cases and trays since 1984, and we don't plan on stopping there.
Our Promise
At Jewel Precision, we use only the most durable materials and innovative features to construct our state-of-the-art medical cases and trays. We manufacture our container systems in-shop to ensure the highest degree of quality with every creation. Our American-made products are designed to withstand the harsh conditions of equipment sterilization while providing a simple, effective solution to medical instrument storage, handling and organization.
When you choose Jewel Precision as your sterilization case manufacturers, you'll experience these benefits:
Competitive pricing and lead times
Autoclave-compatible products
Exceptional customer service
Low development fees
Customization capabilities
Purchase Surgical Instrument Containers at Jewel Precision Today
If you're in search of medical tray manufacturers you can trust, Jewel Precision is your solution. We're committed to serving as a one-stop shop for all your surgical instrument container needs — and our many years of experience have made us leaders in our field. You can trust us to provide you with quality products you can rely on.
Contact Us Today
Learn more about our products.