Reducing Waste in Hospitals
For hospitals to provide the best patient care, they must operate as efficiently as possible. Reducing expenses is a vital part of running an effective health care facility, meaning it's crucial to implement hospital cost-cutting strategies wherever possible. Learning how to reduce waste in hospitals will ensure your facility operates at peak efficiency and enable your staff to provide the best patient care.
One of the best areas to reduce waste in hospitals is in the sanitization process. At Jewel Precision, we manufacture long-lasting, environmentally friendly sterilization cases that help hospitals conserve their resources. Continue reading to learn how sterilization containers can improve your hospital's operations.
How Do Sterilization Cases Reduce Waste in Hospitals?
When management teams need to find new hospital waste reduction tactics and other cost-cutting measures, the plastic materials they use are a significant source to investigate. On average, plastics account for 25% of hospital waste, so eliminating single-use plastics can be an excellent starting point.
Many hospitals use blue wrap during their sterilization process. Blue wrap is a plastic material that practitioners use to wrap surgical instruments during sterilization. While manufacturers have attempted to improve the product, blue wrap is unavoidably single-use. In fact, blue wrap accounts for 19% of operating room waste and 5% of all hospital room waste.
Sterilization cases are a practical solution that hospitals can implement to improve their sterilization process and other operations. Replacing single-use blue wrap with reusable sterilization cases can cut down on hospital waste, saving money and reducing the environmental footprint.
Plastic-based sterilization cases make it easier for staff to store and transport medical supplies, and your team can reuse them time and time again. Additionally, these cases provide supreme protection during storage and transit while simplifying the sanitization process. As a result, your staff will better maintain your facility's medical equipment and make the most of every resource.
Reusable Sterilization Cases From Jewel Precision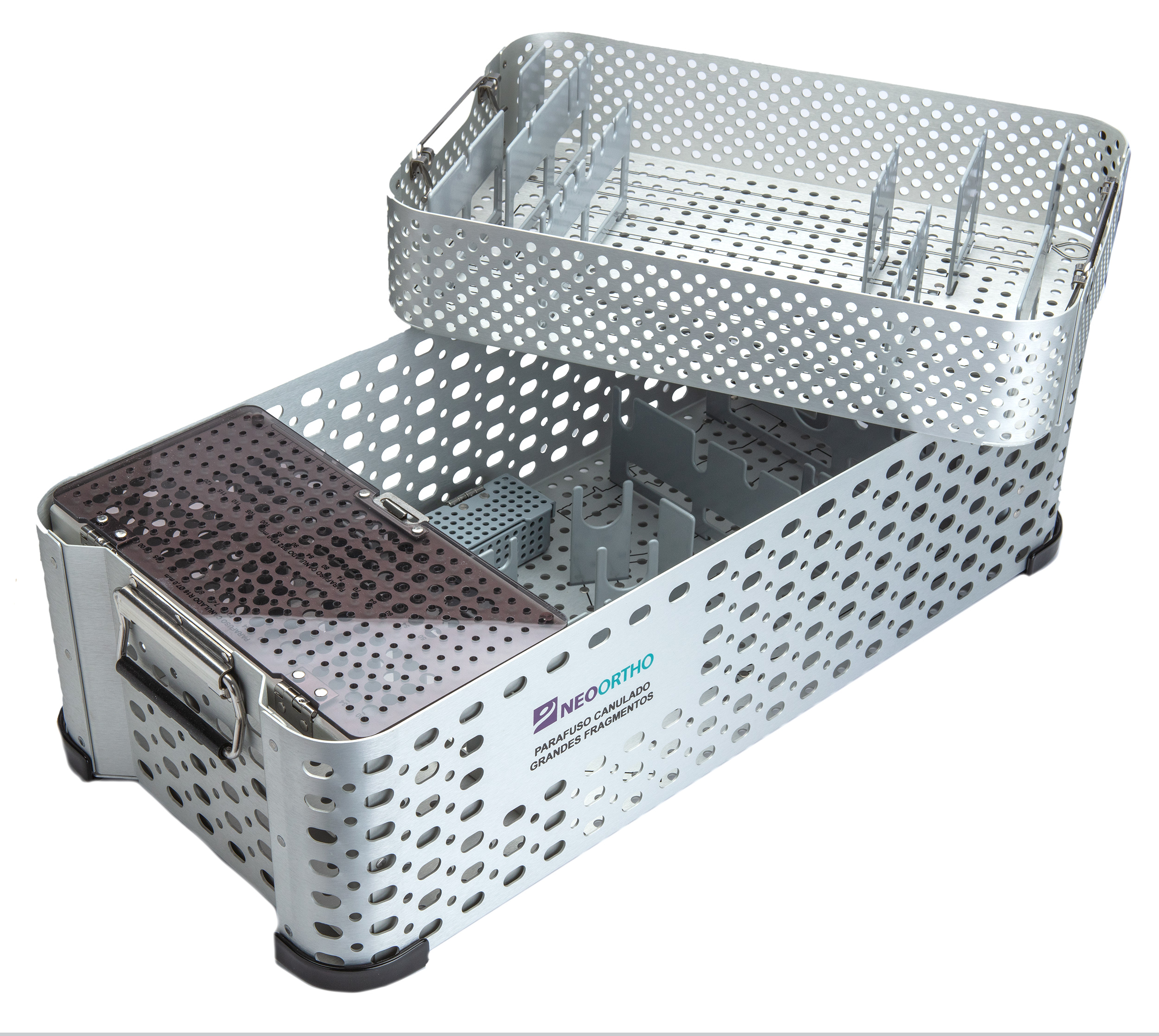 Sterilization cases are one of the best hospital waste- and cost-reduction strategies. At Jewel Precision, we manufacture multiple sanitization case varieties to ensure every hospital can find the best products for their situation. Our rigid, reusable sterilization containers are a cost-effective waste reduction solution that enables easy storage, safe transportation and optimal instrument protection.
Choose sterilization cases from Jewel Precision to benefit from:
Autoclave compatibility: Our sterilization containers are compatible with autoclave steam sanitizers to ensure complete disinfection of all medical supplies, so your staff can reduce lead times for the same level of sanitization.
Longevity: Jewel Precision designs products with the best materials to ensure each container lasts for years and every piece of equipment they hold reaches its intended lifespan.
Waste reduction: Reusable sterilization cases allow your hospital to purchase fewer rolls of blue wrap.
Organization: Our products give your team a safe, convenient place to store their medical instruments.
Cost-efficiency: We develop our sterilization cases at a low production cost to offer great rates on products that return your investment.
Contact Jewel Precision
For more information on how reusable sterilization cases can reduce waste in your hospital or a free quote, reach out to Jewel Precision today!